Stories from Our Satisfied Customers
Ethic herbs Testimonials
Welcome to our Ethic Herbs Testimonials page, where the journeys to natural health and wellness come to life through the voices of our valued customers. Dive into a collection of genuine reviews and heartfelt stories that showcase the transformative power of our organic herbal products. Each testimonial is a testament to the purity, potency, and integrity of Ethic Herbs, reflecting our commitment to fostering a healthier community with nature's finest offerings.
Let customers speak for us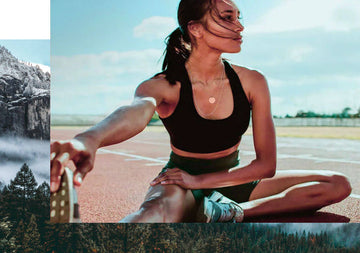 TOP REVIEW
Sustained Focus in a Cool Little Tub!
★★★★★ - Amazon Verified Customer
"I replaced my ashwagandha supplement with this adaptogen complex, and it has that and several other natural energy vitamins in this blend. This helps keep your mood in check and it does NOT have a crash effect in the evening. My morning fasted cardio sessions have also been a breeze. Must have supplement if under stress, feeling like your cortisol levels are elevated, along side even if you're having caffeine withdrawals as this will surely help with that."
LIFE SOURCE ADAPTOGEN COMPLEX REVIEWS
Powerhouse energy boost for afternoon slump
This is my first time taking an Ashwagandha supplement, though I've known of it's benefits for a really long time. A friend of mine told me that she takes this at around 12 noon with her lunch, and it helps her get through the rest of the work day without the need to nap or drink a cup of coffee. This particular supplement has other ingredients I was interested in, namely Maca Root and Ginseng. I waited 2 weeks before writing this review, and I can honestly say this has been a lifesaver. I take it with my lunch as well, and since I've been doing so, I don't feel tired during the day, but still sleep super well at night. Love this stuff and the energy it gives me.
So far so good
I've been taking most of the supplements in this separately for a while now with amazing results. It's convenient to have found capsules that contains them all. These adaptogens in my experience are great for stress and energy levels. I love that it contains shilajit which has pretty much changed my life since I started taking it in resin form years ago.Capsules are easy to swallow with no funky taste. They do have a slight smell of fenugreek, which is slightly sweet/syrupy. Bottle came safety sealed under the cap. I have no complaints 👍
Seems to be Working
I have had more energy despite not being able to sleep well and had a pretty good mental state despite having a very stressful situation occuring. So whether this stuff is contributing or not I can't be sure but I feel really good since I have been taking this supplement.
A Holistic Approach to Energy
My venture into the Life Source Adaptogen Complex stemmed from a desire to combat lingering afternoon fatigue without resorting to caffeine. The blend of ingredients aims to offer a comprehensive energy boost without the usual side effects associated with caffeinated products. I've found that incorporating this supplement during early afternoons provides me with a sustained focus minus the anxiety or sleep disruptions that come with conventional energy drinks I used to consume.Beyond the clean energy enhancement, the Adaptogen Complex has amplified my cognitive sharpness and focus during work-related tasks and professional commitments. The inclusion of Panax Ginseng and KSM66 Ashwagandha contributes to stress reduction and overall cognitive support, while the Fenugreek Extract, Moringa, Shilajit, and Black Maca Root collectively enrich the formula with potential cognitive vitality.The supplement not only delivers on its energy and focus-enhancing promises but also adheres to stringent quality standards. Crafted in the United States, it holds organic certification, undergoes third-party testing for authenticity, adheres to non-GMO principles, and aligns with GMP regulations. The environmentally conscious, non-plastic cardboard container adds to its appeal.** Warning / Disclaimer ** -- It is important to always do your own research when it comes to taking supplements of any kind. Make sure you are getting your information from a variety of trustworthy sources based on peer-reviewed studies and medical information, such as the official site for PubMed. Equally important is to read all the ingredients on a supplement formulation and cross-check to ensure that any medications or other supplements you are taking will not cause any dangerous interactions. Some vitamin and herb combinations alone or along with prescriptions can have interactions that can be life-threatening. Do not take the information in my review, other people's, or sellers' descriptions as facts. Verify for yourself before sticking something into or onto your body that could potentially cause you harm! --
Energy and Mood Support
There is a lot to love about Life Source Adaptogen Complex. It contains ingredients that help support mood and focus, stamina & energy and may help boost your immunity. These come in a recyclable round box and it contains 30 daily servings. These are made in the USA in a GMP certified facility and third party tested.I have been taking these for about a week and I am seeing results.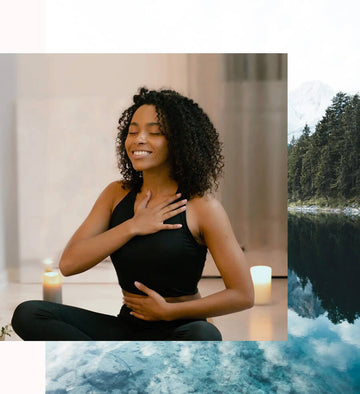 TOP REVIEW
Meditation in Pill Form
★★★★★ Amazon Verified Customer
This has to be one of (if not THE), the most effective, most well-balanced, well thought out mix of effective ingredients that do what's advertised in no time at all. I'd like to think I'm tuned in to myself enough to feel when stress might be coming on, I took a couple of these and poof - gone

ZEN RESILIENCE
STRESS SUPPORT REVIEWS

I'm in a much better mood after a long day at work
Some may hesitate at the thought of spending $1 a day on a supplement, but let me tell you, zen resilience is worth every penny. When you break it down, it's a small investment in your overall health and happiness. I've been taking zen resilience consistently, and the benefits I've reaped far outweigh the cost. Improved mood, reduced stress, and better sleep quality are priceless, and zen resilience delivers all of that and more.
This is my new favorite daily ritual.
After a long and demanding day at work, I used to find it challenging to unwind and shake off the stress. That's when I turned to zen resilience, and it has made a world of difference. This supplement helps me transition from the stresses of the day to a more relaxed and positive state of mind. It's like a reset button for my mood, and I'm grateful for the peace it brings after a tough day.
Works great
I owe a debt of gratitude to my chiropractor for recommending zen resilience to me. This supplement has been nothing short of fantastic in improving my mood and helping me navigate the ups and downs of life. During times of stress and the monotony of daily routines, zen resilience provides me with an extra boost, allowing me to maintain a positive outlook. I had previously been on antidepressants, but zen resilience feels much cleaner and has a more significant impact on my mood. It's a 10/10 recommendation, and I'm thrilled with the positive changes it has brought to my life.
Feel more rested after sleep.
If you're seeking relief from anxiety and stress, look no further than zen resilience. This supplement has been a true lifesaver for me. It has a remarkable ability to reduce anxiety and stress levels, providing a sense of calm and balance even in the face of life's stressors. Unlike prescription medications, zen resilience offers a natural and holistic approach to anxiety relief. It's become my go-to solution for finding peace amidst life's challenges, and I couldn't be more pleased with the results.
It works.
Finally, I found capsules that help with stress and anxiety. They relax me without drowsiness. I'm happy with the results.