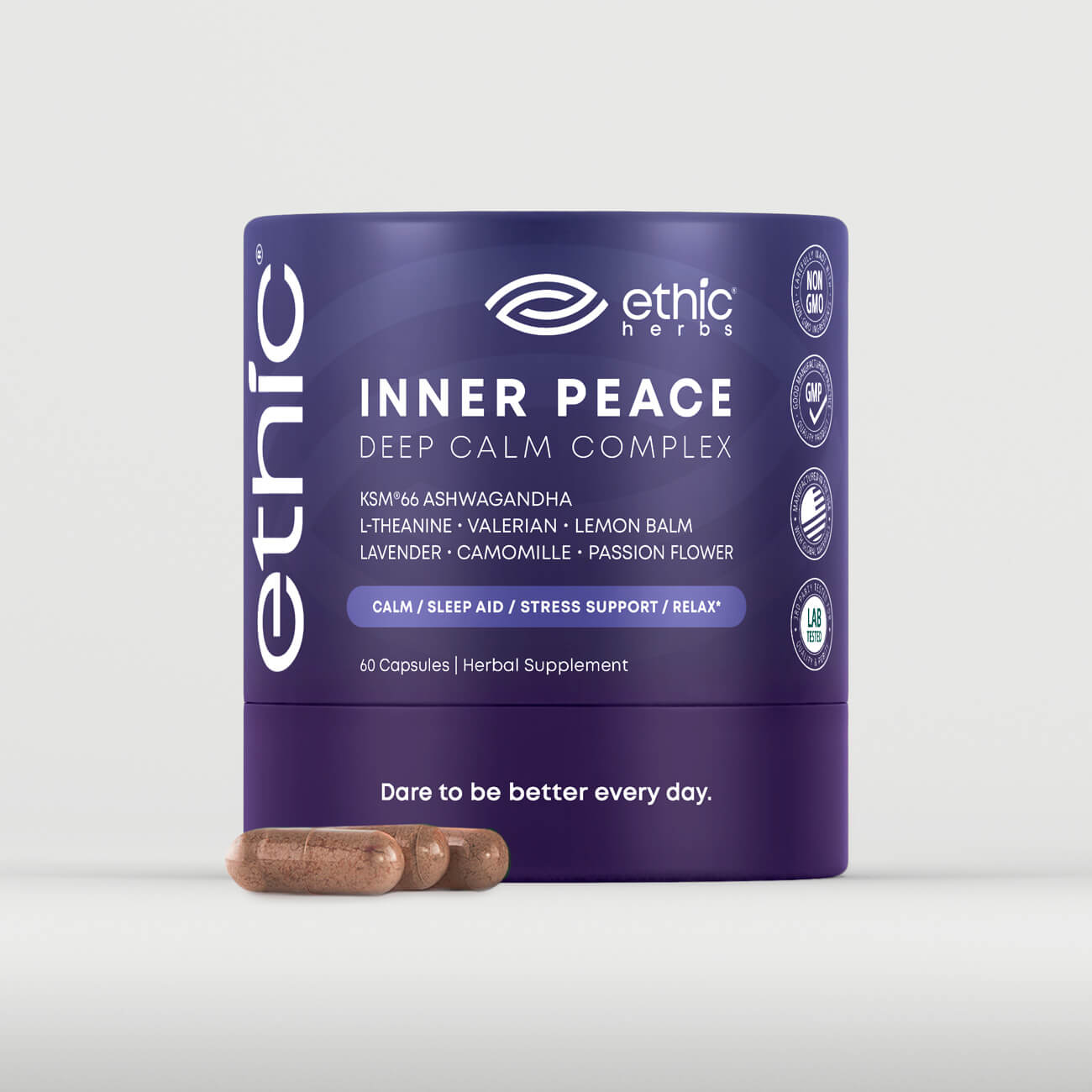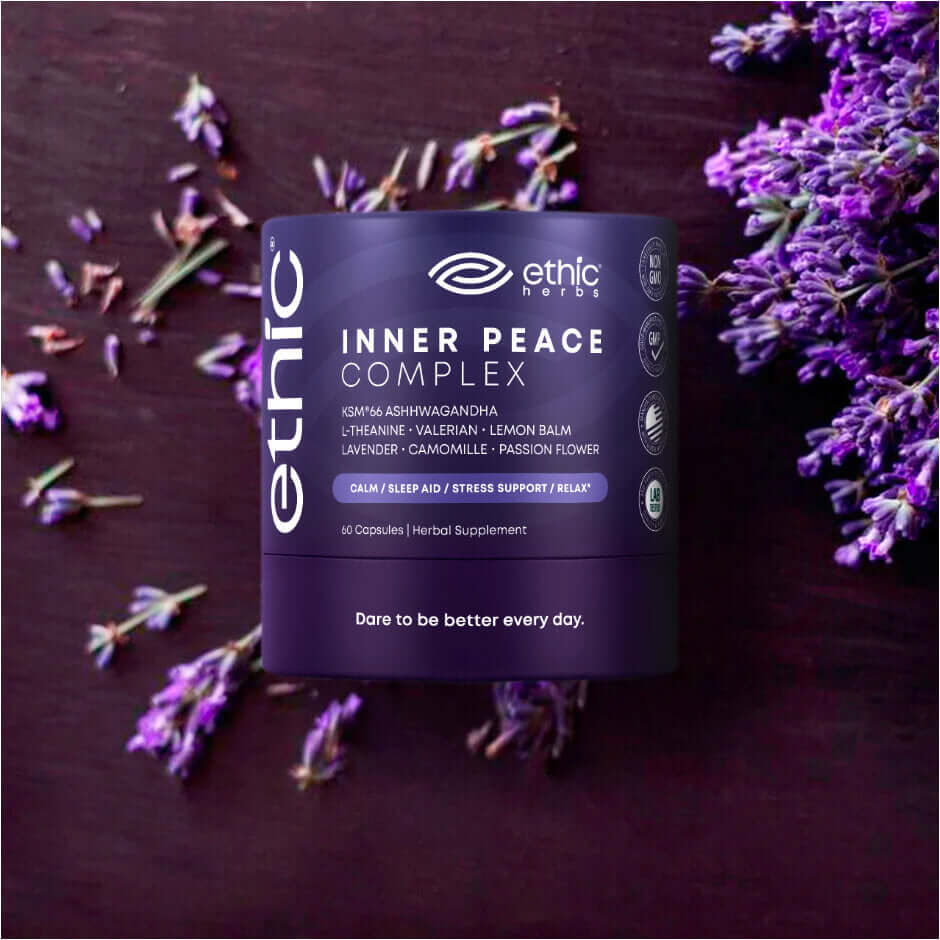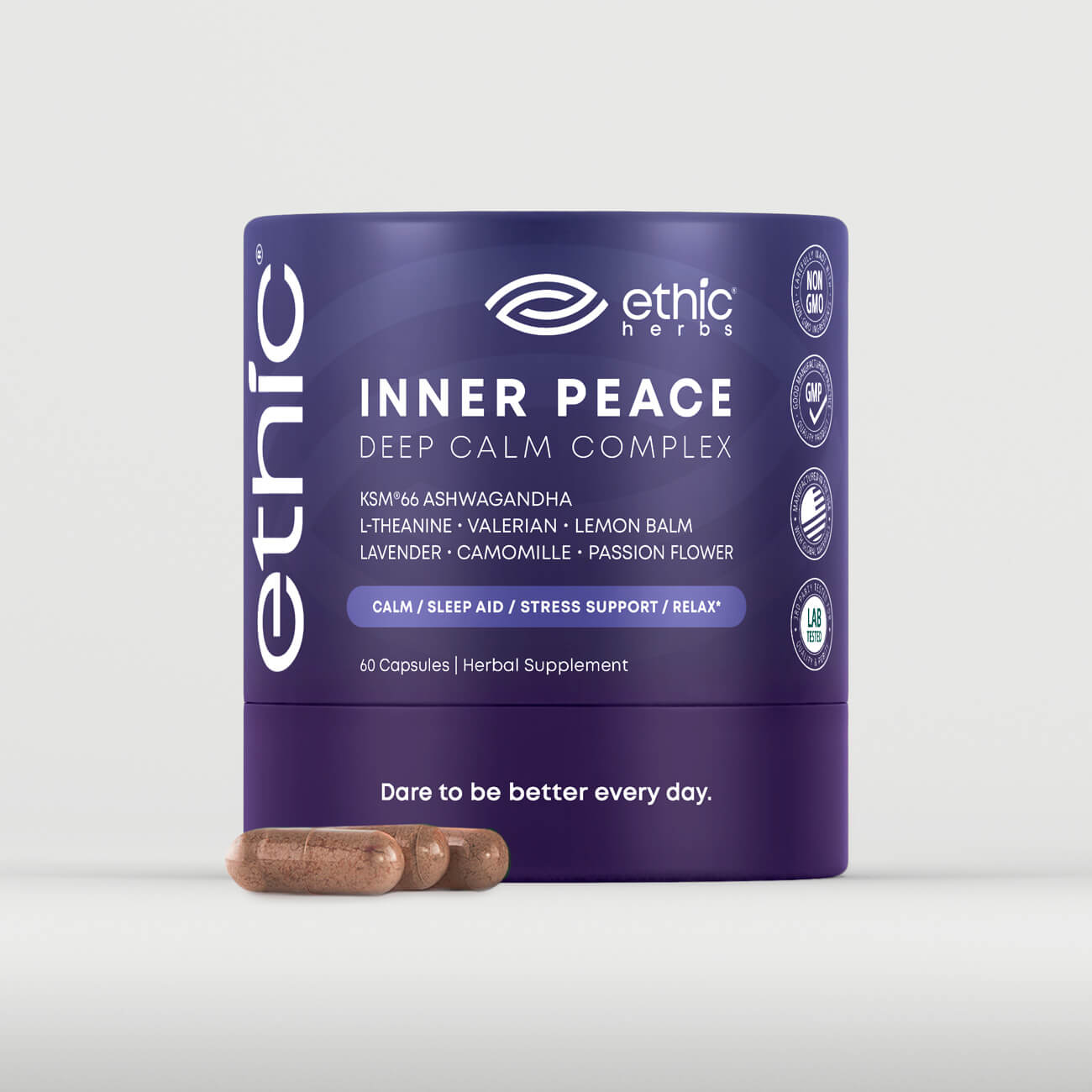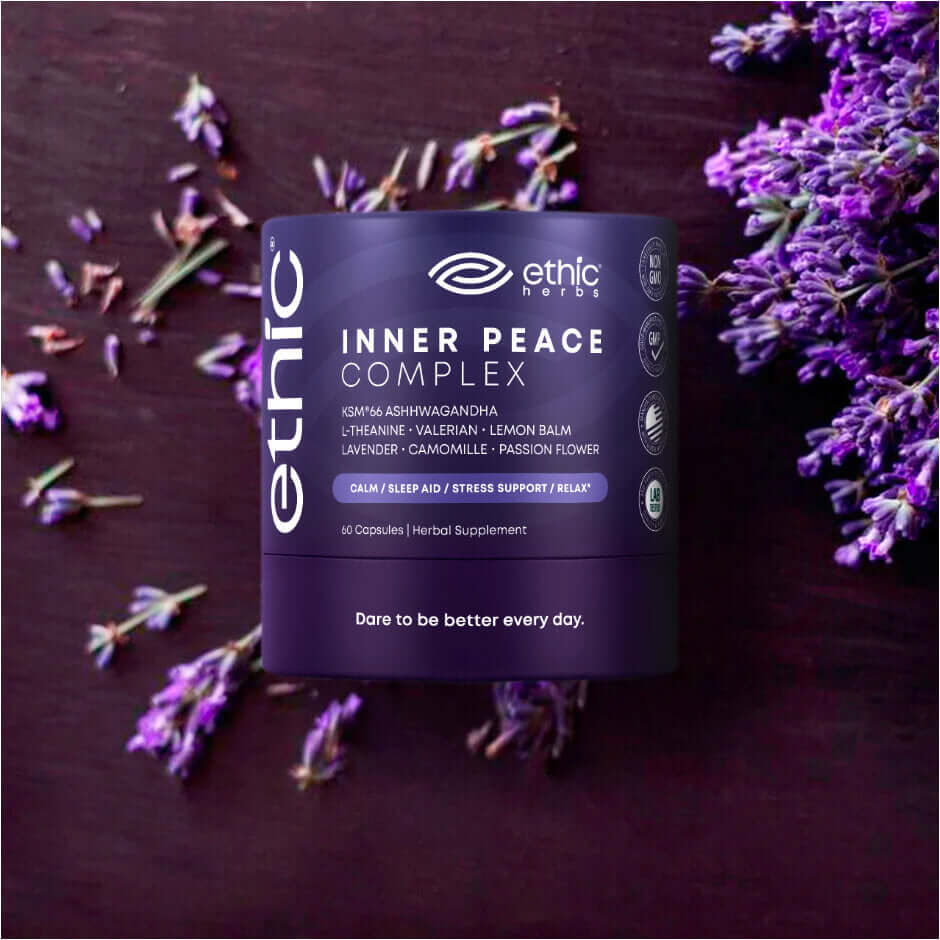 INNER PEACE | Deep Calm Complex Natural Sleep Aid Supplement
POTENT AND NATURAL RELAXING INGREDIENTS
Formulated with natural ingredients for an effective and healthy way to take a break from the hustle and bustle of life.
Sale price
$24.97
Regular price
$34.97

Estimated Delivery:Dec 06 - Dec 10

Free Shipping & Returns: On all orders over $35
Shipping: Free shipping on all U.S. Orders.

WE SHIP INTERNATIONALLY! Shipping is calculated at checkout. You can use the location calculator.

Subscriptions: You are able to modify, pause, and/or cancel your subscription at any time as long as the product you are trying to modify, pause, and/or cancel has not already shipped. If your product has already shipped, you can make changes to your next subscription orders without penalty.
Please see our full FAQ.
• What is the capsule made of?
Vegetable cellulose. Suitable for Vegans.
• What are the dimensions of the capsule?
The volume of the capsule is 0.93ml and the capsule size of #00 is 23.6mm in length in its locked position.
• What about allergens?
This product does not contains: Milk, Gluten, Soy, Peanut/ Tree Nuts, Wheat, Eggs, Shellfish, Fish.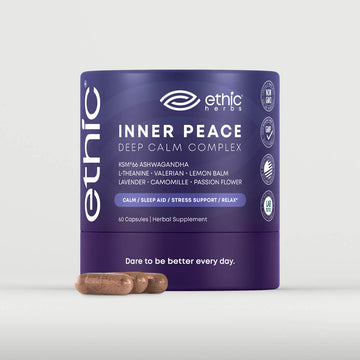 INNER PEACE | Deep Calm Complex Natural Sleep Aid Supplement
Sale price
$24.97
Regular price
$34.97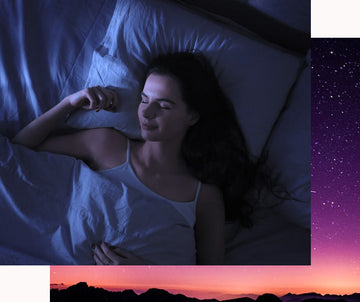 Achieving delta sleep can be easy.
Deltabrainwavesare associated with the state of deep sleep that we enter each evening at the end of 90-minute sleep cycles. INNER PEACE® allows you to reach delta brain waves more easily and get a sustained and restful sleep.

Main Benefits:
Experience enhanced sleep quality and relaxation, allowing you to wake up fully recharged and energized.
100% Natural ingredients so you don' have to worry about nasty fillers or additives.
Powerful Dose and easy to swallow Vegan capsules. You can also mix the content of a capsule with your tea.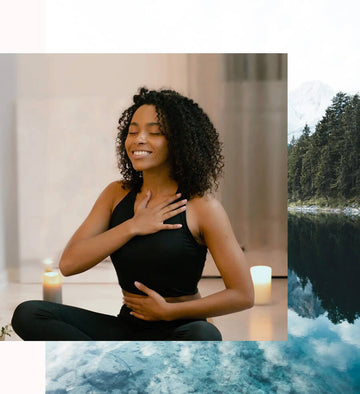 Beyond Quality Assurance. Ethical Supplements.
We only rely on ksm66® ashwagandha, the leading patented ashwagandha root extract, along with powerful organic ingredients, we bring you up to x10 more potency than simple powders. Also, we maintain the optimum balance of each ingredient to promote a healthy relaxation and sleep aid supplement.
✔ 100% Natural Ingredients.
✔ Non GMO.
✔ Vegan Capsules.
✔ Without additives or nasty ingredients.
✔ 3rd Party Tested.
✔ Made in USA.
✔ GPM Certified Facility.
✔ Plastic Free Packaging.
30 DAY RISK FREE GUARANTEE.
You deserve peace, relaxation, and balance.
It's time for you to say goodbye to modern stressors, and take a break from the hustle and bustle of life. INNER PEACE® is a natural supplement that helps you to have the rest* you deserve. It is designed to assist your body and mind manage stress*, and return to its natural rhythm while you have a restful sleep*. restoring your energy* levels could not be easier.
*FDA DISCLAIMER: These statements have not been evaluated by the Food and Drug Administration. This product is not intended to diagnose, treat, cure or prevent any disease.


You may also like.
Sale price
$24.97
Regular price
$34.97
Sale price
$24.97
Regular price
$34.97
Sale price
$24.97
Regular price
$34.97